The living room is one of the most important spaces in the home since ancient times since it is often the place where most of the family meets new guests. It is also the place where one tends to do recreational activities or relax after a long day of work when it is not a special occasion. It has a lot of purposes, so it is no surprise that many people get intimidated by the idea of choosing the right sofa design for their living room. However, we are one of the best furniture stores and therefore know that such things can be solved by using some highly effective steps. We shall discuss such steps in this blog. We will tell you how there is not a predetermined arrangement in the living room, and how you must go about getting the right furniture according to your requirements. We shall also discuss the importance of free space in the living room and ways to amplify your aesthetic. However, we will also provide an example of a good furniture item that can play a central role in your living room.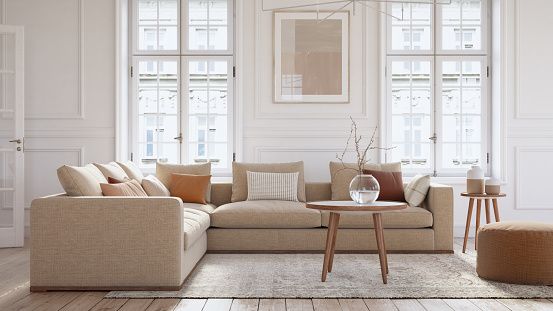 There are many ways one can choose to showcase their living room. Some people may choose to showcase their seating arrangements like the chair or a sofa set, while others may choose things like entertainment units. Whatever be the case, one should always choose a pretty and unique furniture item that is both durable and highly functional as the highlight of the living room. The RoyalOak Nario LCD stand is a furniture item that can be a good highlight item for the living room. It has a 12-month warranty since it is made from engineered wood that is also termite-proof. It has an elegant finish which makes it look modern. It has more than enough storage space and has shelves with shutter doors on them. Any television set that is placed on it will immediately look important in the room.
How to effectively showcase your living room
In this blog, we shall share some steps with you on effectively designing your living room in a manner such that people who visit your house will be enthralled. Don't forget to be a bit creative and introduce some market research while you do these things.
Have the right furniture items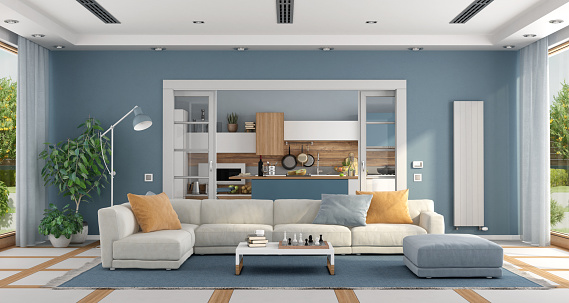 The first thing to having an amazing living room is to have the right furniture items in the living room. The sofa set design you choose to adopt in your home can be the difference between your living room appearing unique or the same as just any other home. Apart from the aesthetic element, your choice must take into account the needs of all the people in the family and leave space for any guests that come to your house. You should also have things like centre tables, bookshelves and entertainment units in a home.
Have some breathing space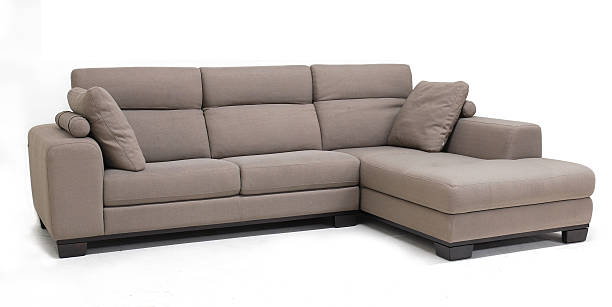 Your living room will not shine if you don't have enough space in it. To save space, you can use furniture items like the L shape sofa set design, which saves space but makes up for it by utilising corner spaces. You should also have space for some extra chairs on festive occasions. The space has aesthetic utility but also can be effective in urban environments to improve ventilation. How much space you need to have and how you arrange it obviously depends on the type of aesthetic you go for and also on some level depends on your floor planning.
Arrange the furniture well
The arrangement of items in the living room can make or break the effect it may have with first-time visitors to your home. You can for instance make the sofa an unimportant item by placing a glass center table as the highlight item in your home. Many people as mentioned feature their entertainment units as a central part of their living room these days. However, if you choose the wooden sofa to be the highlight item, you will have more references to arrange your other furniture accordingly.
Have some diversity
Living room furniture is one of the places that have the most diversity when it comes to furniture items. Therefore it can be hard to plan correctly. One can always take the help of an expert interior designer to help make their living room look and feel special, but one can do the same by first taking effective measurements, noting their unique room requirements and diversifying their list of items to buy. The type of wooden sofa set, entertainment unit or decor must also be taken into consideration and their properties like functionality, looks and durability must be checked.
Introduce aesthetics with decor
When all else has been tried, you can use decor items to increase the aesthetics of the living room. There are a lot of decor items and we won't be able to get into what might be the right one for you because of such variety. You have to be smart about your decisions and make sure your decor items are covered under the sofa set price. If you choose a good store to buy all your decor items from, you can reduce the chances of buying items that may not be of the best quality.
Conclusion
RoyalOak is one of the best Indian furniture stores with a wide range of products. We have furniture for the living room, bedroom, dining room and the outdoors. Our furniture is modelled by different cultural aesthetics. We have furniture from the United States, Europe, the Middle East, East Asia, and India. We have a large collection of designer class beds to pick from, all of which will provide you with the necessary comfort. For every type of furniture order you put on our website, we give free delivery and installation.