The year 2020 has brought us to face many challenges amidst the rising pandemic of Covid-19. Many workers, school students and college fellows have to retreat into the cosiness of home office space. However as the situation is improving with time, the entire nation is shifting back to its normal stage and the offices are resuming with their previous office structure. As most people have adapted to the home office space, the office space should have a functional and comfortable environment. As spending more than eight hours is a major half of our day, employers need to administer a stress-free environment that needs to be carefully designed to help workers work with full potential and boost their growth.
Apart from a well-designed office space, it should have functional furniture pieces such as storage solutions, office furniture like ergonomic chairs, desks, computer tables, and many more. An office space without a kitchen is incomplete therefore it is important to have a compact kitchen area with an extended cafeteria where employees can sit and enjoy their lunch. In this blog, we are going to discuss the different essentials that are important for an office space.
Essential Furniture Items For A Office Space
Office Desks & Chairs
The placement of desks and ergonomic chairs should be done in a way to make sure workers can work their way out easily in office spaces. Employers should always consider the significance of a comfortable place for employees to work. With several office desks selection, you should keep in mind whether it is meant for computer workstations. Then you need to customize it for computer holding compartments and electrical connections. In the situation of paperwork and a bunch of files, you should accommodate storage drawers or spacious desks for keeping papers, spreadsheets, report files, documents and many more. The built-in shelves and drawers enable you to keep all office essentials within it.
Longer hours of sitting in front of the computer imply your back has to remain in a position for a long stretch of time. The ergonomic chair is an integral piece of furniture that supports the lower back and spine while you remain busy working on your laptop or PC. It helps to provide compatible support as you lay back and sit for hours. It promotes good posture and enables more support. These kinds of chairs with lumbar support can be adjusted for wide backrests and prevent strainful sitting positions.
Cafeteria Office Design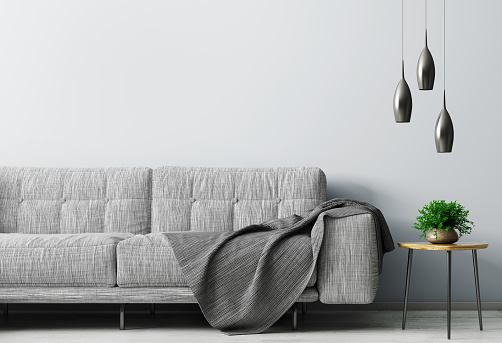 Though it is not necessary to involve a cafeteria inside office premises, a kitchen or cafe space can render a healthy work culture. It can become a space where workers can relieve their project stress for a few minutes for tea. It will create a space where they can enjoy talking and chatting with fellow workers and creating a friendly atmosphere. A couch with a seating arrangement with some chairs, a few tables, and some accessories will entirely change the outlook of the office.
For instance, the Royaloak Mustang fabric sofa 3S sofa set comes with suede brown fabric and pocket springs that are designed exclusively for additional comfort. The sofa design comes in contemporary design and has a sink in approach to seating while you settle on it. It is spacious and promotes easy eating for three to four people. Along with a dual-toned texture and luxurious upholstery, it will enhance the complete aesthetics of the office room. Placing such sofa sets in the office guest space will create a lasting impression on the visitors, guests, clients and employees.
There are times when you might be looking for shelves for storage. Thus, a storage solution is quite significant for keeping different belongings and stuff inside a chest of drawers. In this space drawers and shelves save the deal of the day by decluttering the office space and providing efficient organizational space for stuff.
Office Dividers
Most furniture designers are in favour of open-space furniture layouts promoting productivity and collaboration between different departments and teammates. Thus, instead of permanent walls, one can opt for temporary office dividers. These types of dividers come in different ranges, materials and styles. In case of less light inside the office space, you can opt for a glass panel divider which will make the space chicer and provide a vibe of spaciousness.
Reception desks
The reception falls at the very entrance of the office and it creates a lasting impression. Reception desks near a wall remain usually rectangular and curved. A seating office chair will highly help the receptionist to sit along while working. It should be kept in mind that apart from the desk, there must be enough space left for free movement of reception personnel and clients around.
Key benefits of Office Furniture
Every business and office has its own culture and rules. They have their own aesthetics to follow laying importance of different essential office furniture pieces. The comfortable chair lounge, ergonomic chairs, sofa design, computer desk, and boards may seem exaggerated but from a productive point of view, they are never going to harm you. Instead, they are going to enhance the look and feel of the office premises. Additionally, workers will have optimistic vibes when they learn that their employer thinks of their health and comfort.
Final Considerations
Are you opening your office soon? Then you must rethink the different furniture designs that your office should have to retain the productive employees who will be back in the space after a long time. Royaloak is the leading furniture seller having its roots deeply rooted in India. It has a professional delivery team that delivers furniture products to different places across the country. With expertise and proficiency, the furniture designers culminate effective designs that have an impactful feel on the space where it is installed. To know more about the furniture products, deals and offers, visit the Royaloak online store and grab the best deals on time.