There are many ways living room furniture items stand superior to other kinds of furniture items, and one of them simply is because they get noticed first. They are considered the pillars of aesthetics when it comes to home furniture. There are many kinds of furniture in the living room, including bookshelves, entertainment units and the sofa set design that caters to the aesthetics of the homeowner and the family, while performing their functions in an efficient manner. However, when customers enter a furniture store to shop for their favorite furniture, they are faced by an overwhelming variety of furniture items, no matter which way they look. If they are not informed on which kind of furniture item is better for them or worse yet haven't thought of such matters before entering the furniture store, they will be in a bad shape.
A good sofa set will have many attributes. It will have a unique design that can take the centerplace of a living room. If you don't consider doing that and want your sofas to be in the corner of many of the other furniture you keep in the living room, they must still be able to give a comfort that is over the top for guests. Only then will it be a good value for the sofa set price you are going to give to the furniture store. One example of such a furniture design can be found in the modern designs that are popular from RoyalOak. The RoyalOak camero fabric corner sofa set is one of the designs that has the modern L shape in sofas that is both good at saving space and looking unique. It is made with strong fabric that has plushy cushions which are very comfortable to sit in. You can choose the right colors of the sofa that can fit your home design. In this blog, we shall look at many ways you can buy better furniture items.
The right way to go for shopping for wooden sofa in the modern era
Following are general tips to get your genuine leather sofa when furniture stores may try to sell you things that may not be right for you but look very attractive at first glance. One must avoid pitfalls like buying trending items without checking them for specific requirements that cater to their benefits.
Go for multifunctionality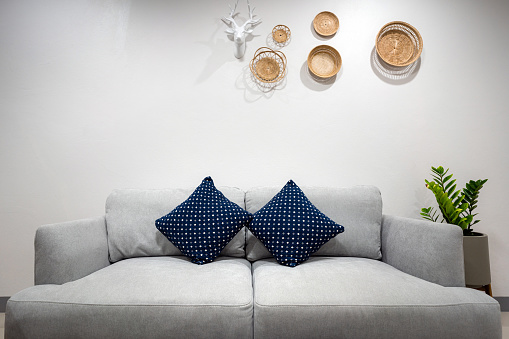 Multifunctionality is one of the best things that one can get from using modern furniture items. Such items always give more than what we expect of them and thus are very attractive for people who know their uses. The sofa cum bed is a good example of a furniture item with this feature. It can turn itself into a bed within minutes and in doing so can offer space for more people if they simply want to say, sit and enjoy a movie in the living room. It offers as much comfort as a bed and is technically of the same size when you compare it to an actual bed.
Do not forget aesthetics of the furniture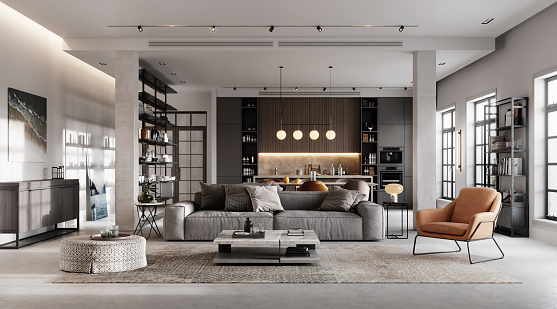 Aesthetics are important while choosing sofa design, and one shouldn't focus only on the functionality of the furniture item when choosing them. Doing so can actually backfire if the newer furniture item doesn't blend in with your existing furniture items. It will still catch the eyes of the guests, but instead of being attractive, it will become off putting. If you are not good at choosing aesthetic furniture items, accompany someone who is on your shopping trip.
Make sure your furniture is durable
Durability is a big point when you are buying furniture. It can become a concern if you are buying traditional furniture. This is because unlike an L shape sofa design, they do not come with modern materials embedded into them. Your best bet is to choose traditional furniture that is made of strong wood which is durable so that you can savor the traditional aesthetic for a long time. You can also stores that blend modern items with traditional aesthetics so it is made more durable. No matter what your solution is, it must be solid and scientific.
Make sure your furniture item is easy to take care of
Now diving into details, you should pick furniture that is easy to take care of. Some wooden sofa design can be hard to take care of simply because they may have multiple things you need to take care of in the long run. This can be due to things like cushions that are not washable except in very specific circumstances. If you are buying multifunctional furniture, make sure all the joints are reachable and are easy to take care of. Buying sofas that have anti-dust and antimicrobial properties will make it very easy for you in the long run.
We also recommend you to have knowledge about the specific dimensions of your home when you are out buying furniture.
Conclusion
Now that you know what kind of pitfalls exist in the furniture market, you can choose our methods to best avoid them. You can also do enough market research to get the latest furniture items and those that cater to your specific furniture requirements. You can have a good blend of functionality and aesthetics if you follow our tips. RoyalOak is one of the few trusted brands of furniture manufacturers in India who can get any kind of wooden sofa design the customer wants. We also specialise in other types of furniture items catering to the dining room, living room, outdoor patio, and the bedroom. We also specialise in decor items, and have many outdoor furniture items to choose from. We are one of the few to give consistent free delivery and installation of every furniture item. This is our customer policy and will not change anytime soon.