Furniture is an important element of the house, as it satisfies both aesthetic and functional requirements. Living room furniture happens to be especially important, as it often encompasses diverse furniture items and is one of the first things people see when they visit a home. However, furniture manufacture is something that people do not know much about. Good shopping decisions can be made even if you have a basic understanding of what kind of materials are used in furniture manufacture. Although many furniture items contain metal, glass and marble, most of them are still made with wood. There are as you might know many different types of wood and this is what we will be looking at in this blog. By knowing the properties of different types of wood, you will be able to better purchase furniture.
A good furniture item like the Royaloak Mustang fabric sofa 3S is a good blend of strength, durability, aesthetics and comfort. The internal skeleton of this sofa is made of strong wooden upholstery that has a dual-toned texture. It has a fabric cover that is responsible for its cosiness. It can hold 3 people at the same time comfortably and is so durable that it comes with a 12-month warranty. However, there are other living room furniture designs that may appear awesome but don't last a long time. Knowing the type of wood, you can know beforehand in what circumstances the furniture item is going to last and hence save up on things like sofa set price. You can also select the right decor items that blend well with the furniture if you know such things. Most types of wood we will discuss are used in living room furniture, so you can have fun exploring them in your home or on the next shopping trip.
Popular Types of Wood Found in Living Room Furniture Design
Following are the multiple types of natural wood which is found in living room furniture. We shall also discuss engineered wood briefly at the end. Since engineered wood has been evolving fast, we will not be able to keep up with the latest types of engineered wood.
Rosewood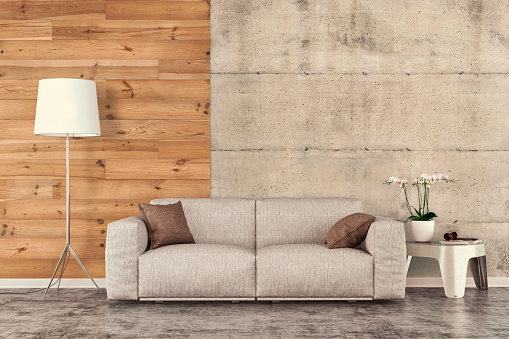 Rosewood, also called Sheesham wood, is an incredibly amazing choice for living room furniture. It is attractive and naturally termite resistant. The grain pattern is unique in every piece of furniture that incorporates this type of wood. It comes under the hardwood family of natural wood. It can endure years of service so any sofa design that incorporates rosewood in its manufacture is ultra-durable. It is a natural wood that is found in many parts of the world and doesn't need much additional processing. It is mainly found in Tamil Nadu, Karnataka and Orissa among other states in India. It is a bit expensive compared to other types of wood here in this list.
Teak wood
Teak wood is the most common of all types of wood used in furniture manufacture. It is cost-effective yet strong, it has a natural resistance against water and moisture doesn't get through it. It is one of the more durable types of wood, and many of the usual wooden sofa designs make use of teak wood in them. It is a popular choice of manufacture for outdoor furniture items, as it is resistant to most environmental factors.
Sal wood
Sal wood is one of the hardest types of natural wood available for furniture designs. They are not used in most sofa sets, but owing to their hardness and roughness find a place in window frames and doors of most homes they are used in. Sal wood is resistant to termite and fungus and is dark brown in colour.
Oakwood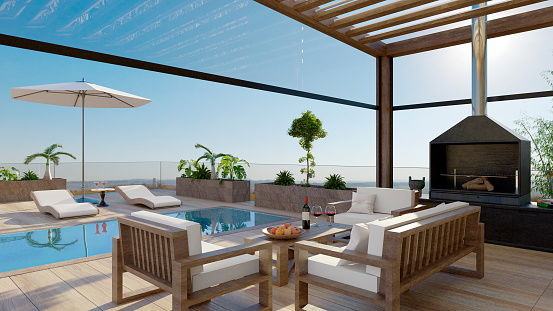 Oakwood is the common choice for dining room furniture or any other such furniture which is used daily. Oakwood tends to be rough, although not as rough as sal wood so it can be used inside some living room furniture like the wooden sofa set. It is versatile enough that you can mix and match it well in any room you place it in.
Cedarwood
Cedarwood has a fragrance that is pleasant to humans but is naturally insect repellant. It is renowned for its strength and is a common choice for crafting outdoor furniture items. Its strength is comparable to that of natural oak wood, but it can often be crafted into more aesthetic designs. It is also used in wardrobe design. The modern L shape sofa can make use of cedarwood in it, although most such designs prefer using engineered wood because it is more flexible.
Engineered wood variants
There have been multiple engineered wood variants that have found a place in living room furniture. They are more flexible and durable than natural wood but retain their strength while having such properties. Veneer, plywood and other types of engineered wood are present in various modern furniture items. They are lighter in weight compared to the same kind of furniture items made with natural wood. The modern sofa set design that uses engineered wood has a minimalistic aesthetic.
Conclusion
Although not mandatory, knowledge of the materials that are used in furniture can help figure out good shopping decisions in the present-day environment because there is almost too much variety in furniture items these days. RoyalOak is a well-known furniture retailer in India, and they sell furniture both online and offline. At our store, we regularly sell international furniture, and this means furniture from America, Europe, the Middle East, and East Asia are available here. We have practically every furniture item that meets housing demands, and whether it be the new wooden sofa design or excellent dining room furniture, we've got you covered. We provide free delivery and installation for every furniture item ordered through our online portal, and this has been our customer policy for many years.