The living room is one of the most important parts of the home. To create a living room with aesthetics one needs to create a room space having a complete furniture piece. Though moving to a new home requires more furniture pieces, you can make a list of the essential furniture pieces that are most important for your usage. Several furniture pieces are important such as living room furniture, bedroom furniture, dining furniture, and many others. The living room is the main space where you need to prepare to make the space effective and usable. In this blog, we will lay before the different living room furniture items that are must-haves and will create the essential aspect of any home.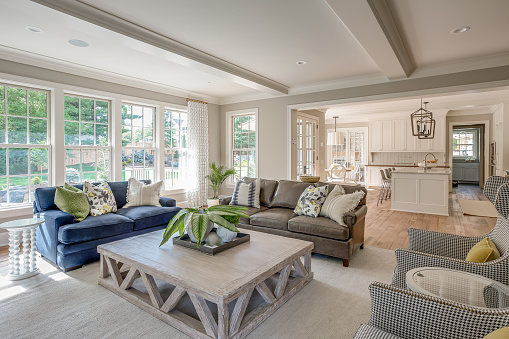 In this context, we will study the different aspects of the living room furniture and the furniture pieces that will exactly suit the living room decor. A number of designs are there from where you can choose the right furniture item matching your requirements. From shifting to a new house to finding the right furniture pieces, there is a lot for furniture designs and therefore you can get the option to choose from them. Let's take a look at the different types of living room furniture.
The Important Living Room Furniture
By acknowledging the different furniture pieces, you will get to learn the distinct furniture items and will be able to choose from them. A perfect living room interior can be designed by making the place aesthetically pleasing and marvellous. For the broad range of needs, you can arrange the broad range of products.
Sofa The Must-Have Living Room Essential
Sofa furniture is one of the top furniture designs for your living room which falls in the entryway and should be decorated in a way so as to catch the first glance of the visitors. The sofa is modern furniture that sets the central point of the room and also sets the right tone for your space. As the most important piece of furniture, it helps to accommodate seating space for many members. As one of the comfortable spots of home, family members can sit with each other and enjoy evening binge-watch or Netflix. The sofa is a significant piece of furniture that takes place.
The style and design of the sofa furniture create a distinct atmosphere inside the living room. Therefore, it is always a significant piece of furniture that finds its place. If you are in favour of a sofa of fabric upholstery, then the Royaloak Mustang Fabric Sofa 3S will be a perfect choice for your home. The sofa comes in a suede brown fabric and is created with a contemporary design. This sofa is integrated with extra comfort to promote easy seating and comfortable back support. The fabric sofa is durable and also promotes cosy seating. It comes with free installation and delivery services having a guaranteed fixed time. The sofa comes with three seating systems for accommodation.
Coffee Table Design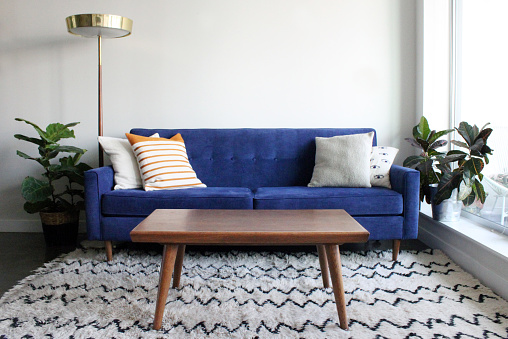 The coffee table is one of the integral elements of a living room that can hold your drink, food, reading materials, flower vases, and many more. Besides, the coffee table combines with the existing furniture materials. The role of a coffee table can be many but it is mainly used for holding different stuff. The underneath of the coffee table can be used for keeping magazines, accessories, and newspapers. In addition to serving the functionality, a coffee table is elegant enough to add splendour to the living space.
Smart Recliners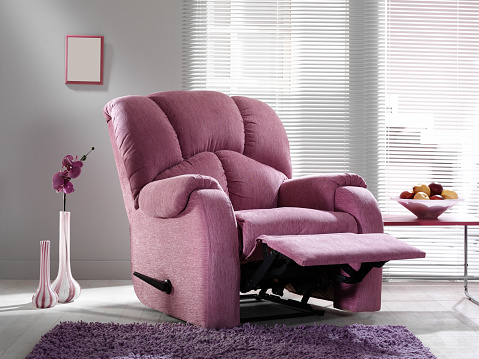 Certain people are in favour of recliners which are perfectly suitable for the elders of your home. Recliners are designed in a way that provides complete support to keep your back in a relaxed position with leg support, armrests, headrests, and many more. Recliners come in different ranges such as power recliners, rocker recliners, glider recliners, push-back recliners, traditional recliners, and many more.
Trendy Accent Chairs
Accent chairs are considered as another fundamental part of living room interiors. There are times when you do not get enough space to make the seating arrangement properly. This is the time when you will need accent chairs for your living room space. From a monotonous corner of your room to a comfortable reading nook with the presence of a trendy chair. The chair can be selected for complementing the living room decor.
Bookshelves
If you are a book lover, then you must have many book collections. With a view to eradicating the clutters of the living space, you can arrange the books in a bookshelf design. Shelving units come with ample options and it serves as a proper organization. The bookshelves are a great organizational source where you can keep your books in a cluttered way to prevent them from getting moisture and dirt.
Tv Unit
A living room is empty without the perfect TV unit design. An entertainment unit is the best part as the family members sit together to enjoy their favourite show. A TV unit with drawers and shelves can lay before enough space for keeping different types of accessories such as newspapers, magazines, glass sets, documents, and many more. Serving as a dual functionality furniture piece, this entertainment unit will make the place joyful as every family member gathers together for the day to enjoy their favourite show.
Final Conclusion
Searching for the top furniture must-haves for your living room? Then you are at the perfect platform where you will get every furniture item under one platform. Royaloak is one of the largest furniture retailing brands in India offering different furniture products in different locations of India. The brand comprises a delivery team that delivers furniture to their destinations safely on time. With the free delivery and installation services, it has become easier for customers to buy products from Royaloak. The furniture designers have many years of experience in creating distinct furniture items such as sofa sets, recliners, queen size beds, wardrobes, dressing tables, and many more.