It is always a dream of parents to prepare a perfect bedroom space for their princess. A safe space for a girl is what every parent wants where they can feel free to spend time on their own. The main objective is to make development, growth, and learning hassle-free so that your girl can feel secure to grow to adulthood. Apart from the security factor, when it comes to decorating your girl's bedroom, many creativity and ideas can be implemented to make it exciting for your child. Here we will focus on the different aspects of creative bedroom ideas for girls that will make the space elegant and exciting for your girl.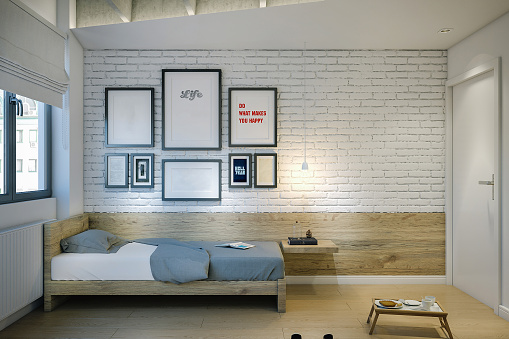 By acknowledging the different bedroom ideas for your teen girl child, you can transform the bedroom from a monotonous look to a brand new exciting look. Certain furniture designs and decor define the bedroom interior and this falls among the necessary furniture pieces that are important for your daughter. A bedroom of a girl is empty without the perfect single bed, the fashion wardrobe, a dressing table with mirrors, a bedside table, a bookshelf and a study table. These are the various types of furniture which regardless of their durability can be used for a long time. Get the top creative bedroom ideas for girls in this blog and implement them at your home to surprise your little girl and make their learning years beautiful and smooth.
Important Design Ideas
Take a look at the different design ideas that will change the look of the bedroom and make it a safe place to let them enjoy their quality time, learning, playing and growing up.
The Perfect Bed
With the perfect bed to retreat, your girl deserves the best material within which they can have comfortable sleep and enjoy their dreams. If you are thinking about the material to choose, then you should look for wooden beds that are firm as well as strong enough resistant to scratches. Royaloak uses high-quality solid wood material to create extensive wood furniture designs.
Apart from solid wood furniture, engineered wood and medium density fibreboard are the other furniture materials that are strong and durable. Having the perfect bed with a cosy mattress and pillows will let your child enjoy their childhood.
Study Desk
A desk is one of the significant furniture pieces for a children's room as learning becomes easier when your child has a desk settled in her room. It makes it convenient for them to study lessons and books. Having a space to work and study within a bedroom will not only make it cosy but also give them their own space. The desk space gives them enough flexibility to prepare their projects and presentations.
Bookshelf with Study Table

A bookshelf has always been an important piece of furniture for the proper organization of books. With the help of a bookshelf design, one gets the opportunity to organize different books in one place. This makes it easier for your girl to find books in need. Apart from durability, it will serve more functionality and uses. Books remain organized properly within a bookrack; they add to the organized decor of the bedroom changing the outlook of the space.
Investing in separate furniture can make people think twice about its functionality and necessity. However, we have designed modern furniture products that can serve multifunctionality and several purposes. Such is a furniture piece, study table with bookshelf design that acts as a dual-purpose furniture piece serving the functionality of both study table and bookshelf. Thus, you don't have to buy two distinct pieces of furniture for the different functional uses.
Wardrobe Designs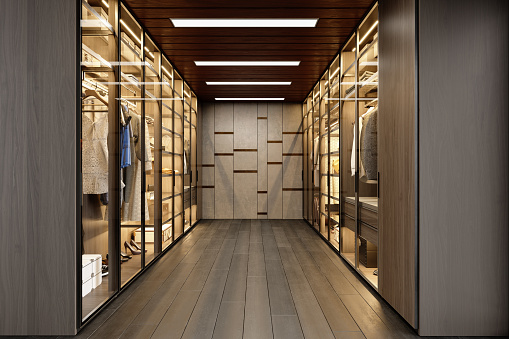 A bedroom without favourable storage is absurd and for a girl a wardrobe implies everything starting from fashion attires, clothing, accessories, jewelries, footwear and many more. A two door wardrobe design can serve as a storage section where they can arrange and organize their stuff in their own way.
If you have a grown-up daughter then a two door wardrobe may appear small in front of their accessories. In this situation, a sliding wardrobe will work well and easily accommodate different belongings.
Dressing Design
Mirrors act as a reflector of the natural light that is entering the room space. Therefore, it helps in brightening the room creating a visionary illusion of spaciousness within the room. Mirrors also define your beauty the way it is and remains integrated within a dressing table furniture design. It leaves enough storage space where you can accommodate different belongings, accessories, jewellery and other stuff. A dressing table design enhances the beauty of the room with its elegance and chic style matching the interior of the room.
Computer table And Workspace
Having a workspace within the bedroom is not only beneficial but also gives the flair to work without any distraction. Similarly, a computer table can become the essential work from home table space where you can work with laptop, desktop and tablet with ease. While working it is important to sit in an ergonomic chair as it will provide ample support to your lower back and spine while you remain busy with your task completion. Some designs come with drawers that help you to avail ample space for keeping files, project documents and others.
The Royaloak Luke Computer Table design comes in high density fibreboard material with a melamine finish which makes it durable and long-lasting. One of the best parts of the computer table is that it has ample storage space for keeping different small belongings. The furniture is created with a modern design style that suits every decor style of the interior.
Conclusion
Furniture is a major substance that comprises the ultimate framework of a residence and makes it eligible to reside. Looking for top furniture for your home? Your search query ends here. Royaloak is the leading furniture designer in the country delivering different kinds of furniture designs to different parts of the country. The furniture designs comprise national and international designs crafted with genuine quality materials and unique designs. The designers have hands-on experience in creating distinctive styles and designs of furniture catering to the needs of customers. Royaloak offers free delivery service and installations so that customers don't have to take the hassle of delivery and receive products at their doorstep.